Sweep
Sweep out area to be patched. Make sure to remove all loose debris, broken pieces of pavement, and dust.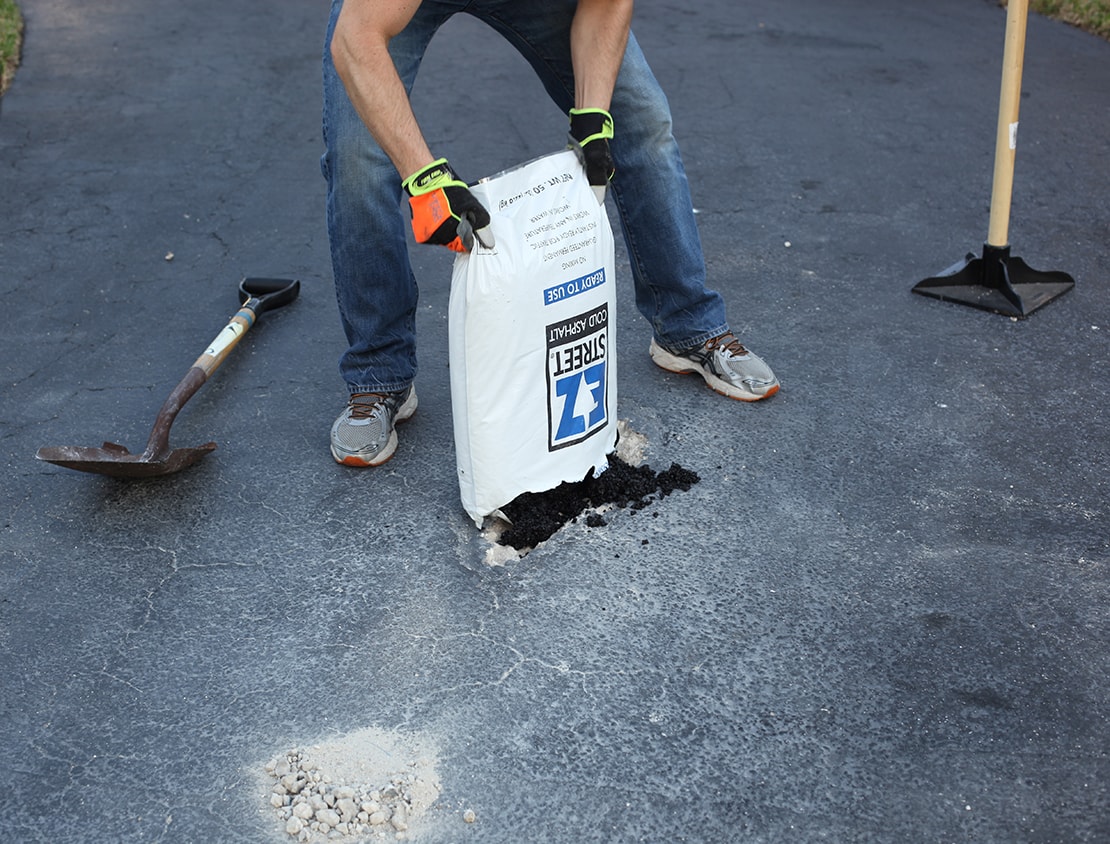 Fill
Fill pothole with EZ Street cold asphalt. For holes deeper than 50 mm, compact material in 25 mm layers.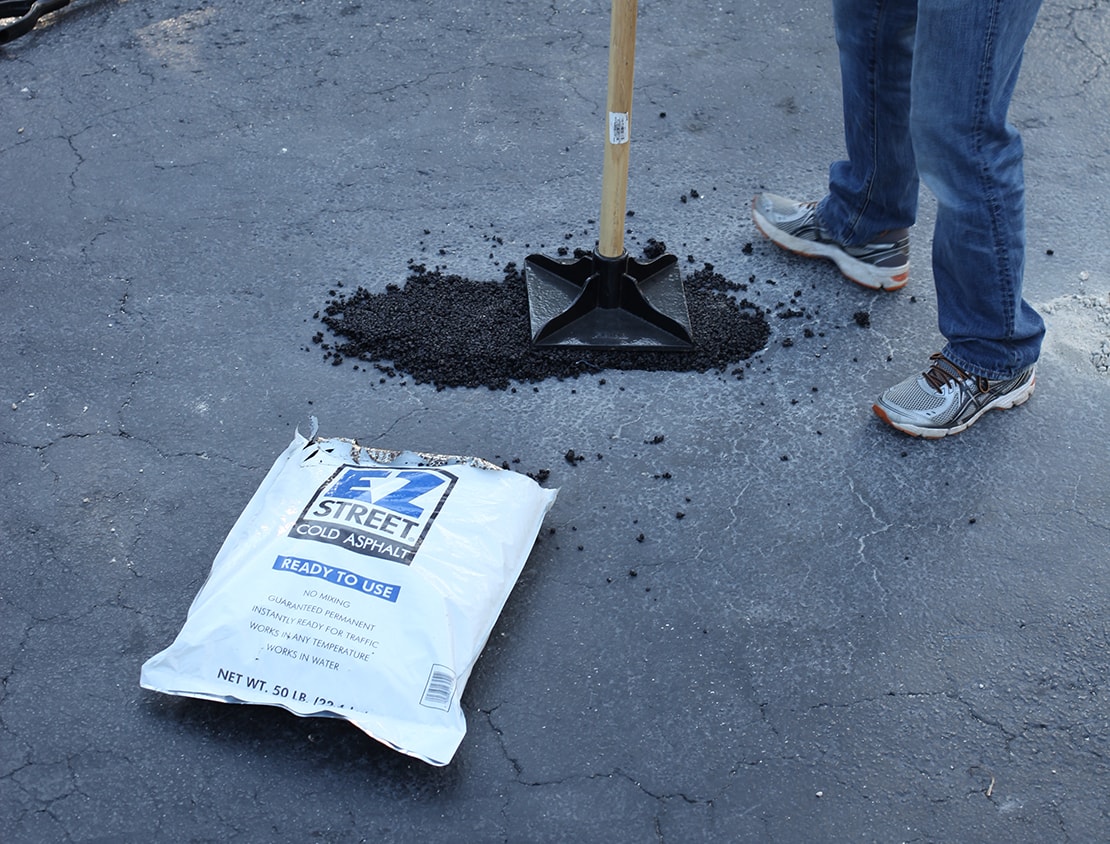 Compact
Compact the EZ Street cold asphalt with a shovel, tamper or vehicle to just over the level of the existing pavement.