EZ Street Premium Cold Asphalt
EZ Street Premium Cold Asphalt
---
EZ Street is a polymer-modified cold asphalt designed to permanently repair potholes, utility cuts, overlays, and edge repairs in asphalt or concrete, when properly installed. EZ Street is currently being used by municipalities, regional districts, utility companies, airports, golf courses and private companies across the country in bulk and bag form.
EZ Street Asphalt is easy to install. Simply sweep away debris, fill the area with EZ Street cold patch asphalt and compact with a hand tamper or other compaction tool. The repaired surface is instantly ready for traffic.
---
The Facts
Works in ALL Weather Conditions
No Mixing or Tack Coat Required
Low-VOC material
Ready To Use
Instantly Ready for Traffic
Consumer Lab-Tested and DOT Approved
Works in Water
Environmentally Friendly
---
---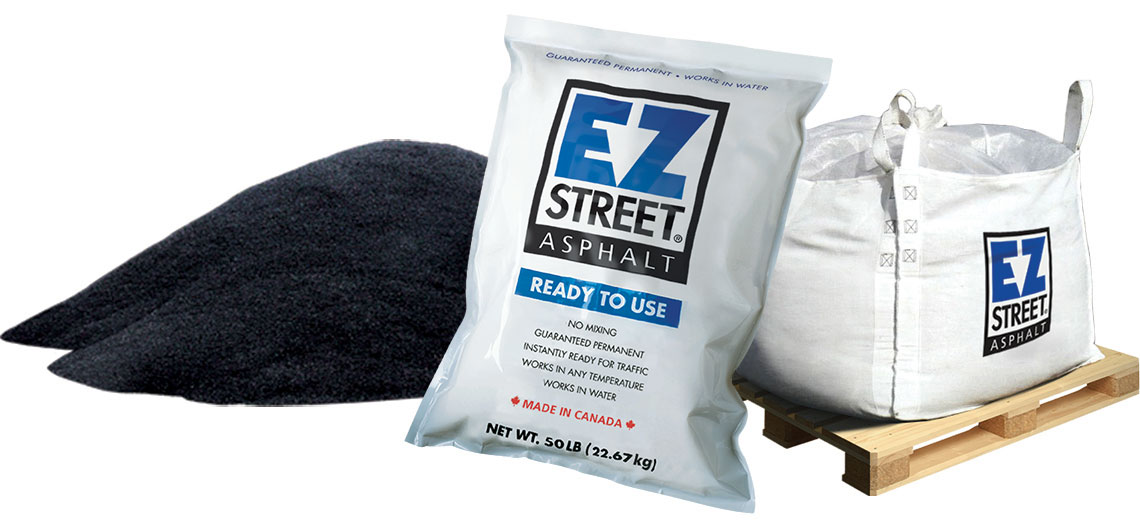 For commercial and municipal use, EZ Street cold patch is produced through conventional asphalt plants utilizing proprietary processes.
Several advantages for the bulk user:
EZ Street cold patch asphalt can be stockpiled for many months.
A stockpile of EZ Street cold asphalt means you do the work on your schedule (not when the hot mix plant is operating).
EZ Street can be customized for local climate and traffic conditions to achieve optimum performance.
It's quick, complete and lasts for years - no need to re-repair weeks or months later.
EZ Street cold asphalt is also available in 22 kg bags for spot repairs and residential use.
---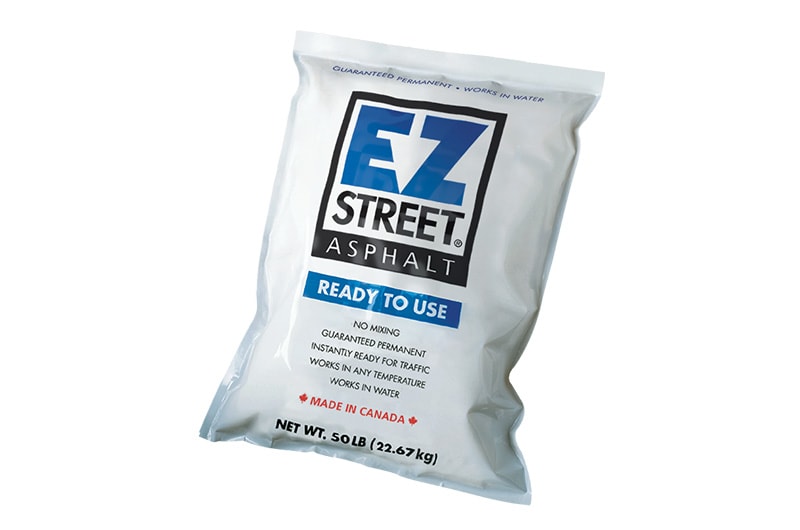 50 lb / 22 kg Bags
The 50 lb / 22 kg bag of EZ Street cold asphalt is designed with professionals in mind. The bag is manageable and affordable, but suitable for larger patches. Keep a bag in the back of your truck for quick repairs. Unopened, it can stay workable for up to one year.
---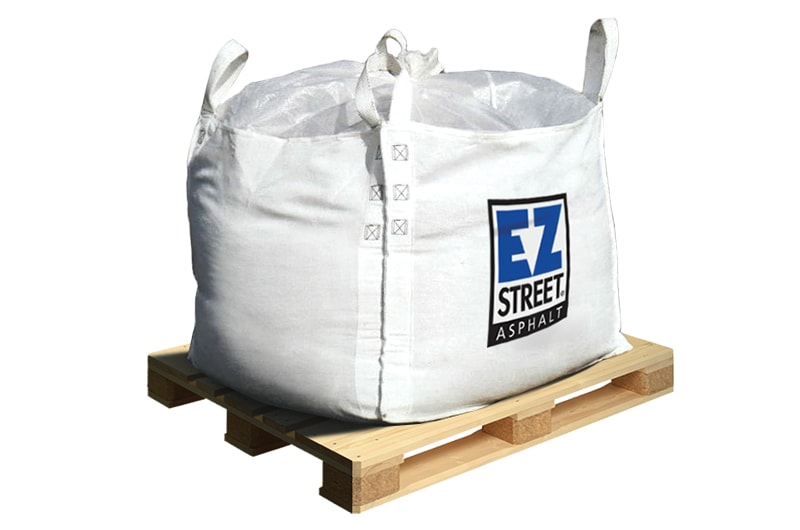 Bulk Sacks
The 1 tonne bulk sack of EZ Street cold asphalt is designed for large jobs. Repair large utility cuts, overlay large sections of asphalt or replace large sections of damaged pavement. Bulk sacks can be stored for up to six months.
---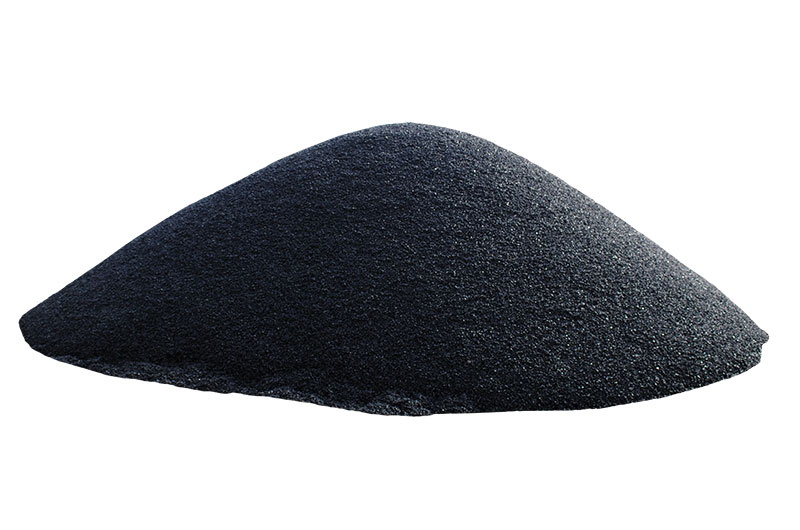 Loose Bulk
EZ Bulk is used by large contractors and government agencies in lieu of conventional asphalt. EZ Street Bulk makes quick work of repairing potholes, utility cuts and small overlays. The bulk format also means a repair product that's immediately accessible whenever and wherever the user needs it. During poor weather conditions, EZ Street Bulk is ready to go onto the truck and into the hole so everybody's in out of the cold and the wet in record time. Quickly. Completely. Confidently.
---

Made with 100% renewable resources and select recycled materials, Bioblends® by EZ Street performs equally as well as its predecessor with the added bonus of a product that is uniquely green.
---
---
---