---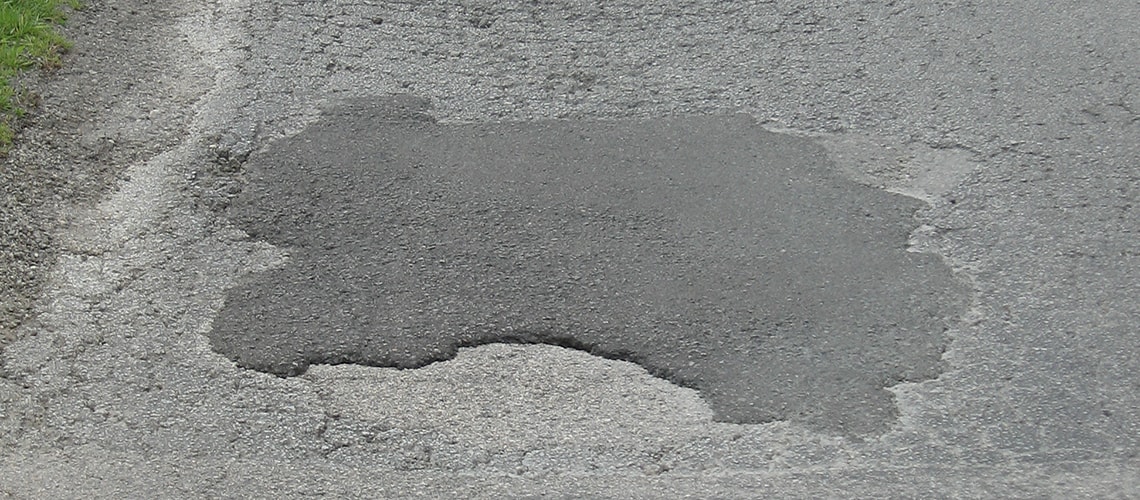 ---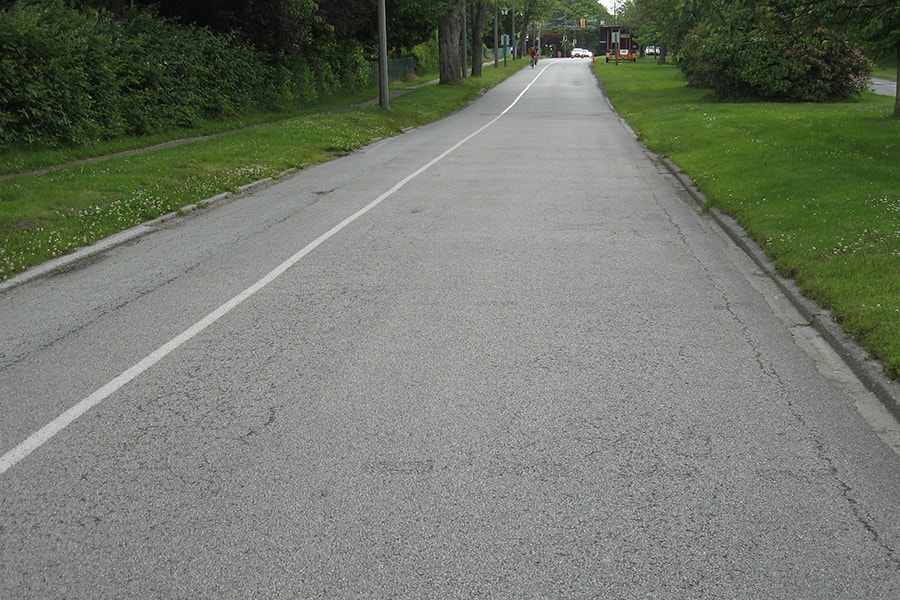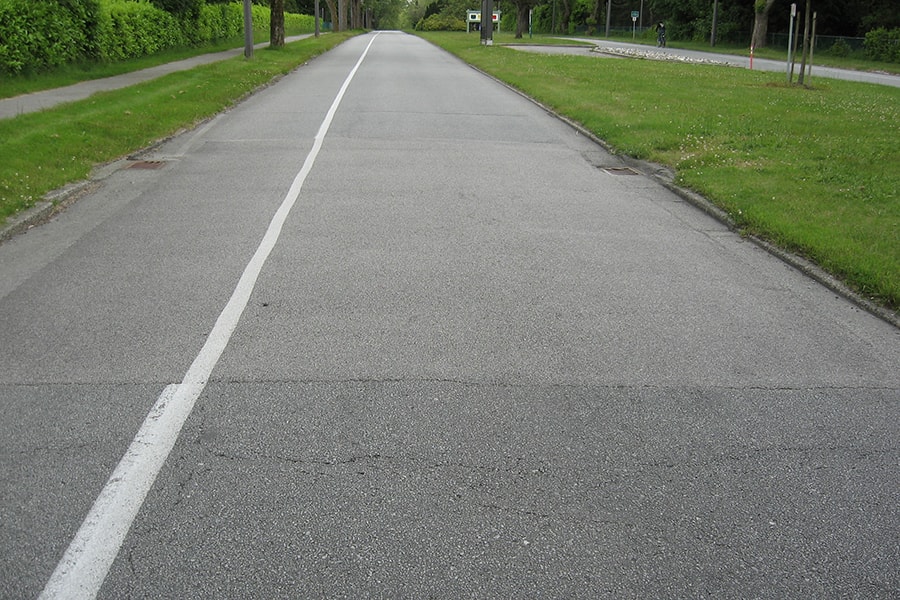 ---
Paving was completed in early December, 2010 and included milling and paving of various patches and sections to treat some significantly damaged areas of the road.
The pavement that was treated varied in condition from areas with a reasonable amount of damage due to tree roots, surface and pavement age, through to sections with significantly poor and damaged sub-base and subgrade. To provide a permanent repair for these badly damaged areas there will need to be a full excavation and reconstruction of the pavement before a new surface is installed.
The pavement repairs were conducted to (temporarily) extend the life of the pavement through the wet winter period when potholes appear in quick succession whenever it rains. The expected life was approximately four to five months until full depth repairs could be performed in the late spring / early summer. Success would be measured on the reduction in the number of potholes to be repaired over the winter and for the life of the temporary repairs.
Twenty months later, the temporary pavement repairs are still in place. No full depth reconstruction has taken place along University Boulevard. Rehabilitation programs and fund allocations have been prioritised elsewhere.
Sections with moderate subgrade and basecourse damage
These sections have held up well. The pavement has remained intact and the repairs are performing as well today as the day they were installed. The tracks of the tree roots are still visible in a couple of locations but this is to be expected as the roots were never removed.
No potholes have appeared in any of the repairs performed in the moderately damaged sections
Sections with severe subgrade, sub-base and basecourse damage
These sections have well exceeded the initial expectations and term of the EZ Street repairs. These repairs have been performed over sections of the road that have significant deep pavement damage that regular asphalt resurfacing has previously not been able to repair. These sections require a full depth reconstruction of approximately 500mm in depth.
The EZ Street Asphalt has survived reasonably well with cracking now visible and surface damage re-appearing. The sections of pre-existing pavement not treated with EZ Street Asphalt have significant failures and potholes. There is still a visible demarcation between the pre-existing regular pavement and the EZ Street sections.
The most important thing to note with these repairs is that no potholes have appeared or required repairing on the EZ Street sections. This has been a significant success for the twenty months of extra relief for the maintenance contractor.
Conclusion
The EZ Street repairs have been successful and have exceeded the initial expected life and performance expectations over both the pavement sections with moderate damage and those with significant damage. It has provided extra life to a pavement that should be reconstructed and has provided relief for the maintenance contractor.
In normal situations EZ Street Asphalt surfacing would not be used for repairing sections of road in the condition that University Boulevard was in. This project has demonstrated that even in extreme situations EZ Street Asphalt provides a superior surface treatment than regular asphalt can provide.